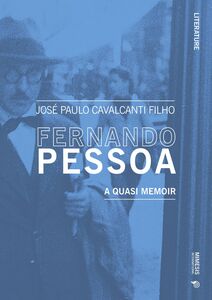 Writing a biography about Pessoa is a seemingly impossible task. The great Portuguese poet did not have just one life, but his existence virtually exploded in over a hundred different personalities. Only by placing oneself close to Pessoa, only by becoming almost one with him, is it possible to trace the life of this poet who was himself a multitude. José Paulo Cavalcanti has done such a thing, sewing together a path that runs through Pessoa's multiple voices and personalities, seamlessly moving in and out of the poet's work, daily habits and interactions. Following the great success of the Brazilian edition, Fernando Pessoa. A quasi Memoir is the first English translation of the book, and it provides new insights on the complex nature of the Portuguese poet.
Book details
Publisher

Original text

Yes

Language

Publication date

Collection
About the author
José Paulo Cavalcanti Filho
José Paulo Cavalcanti Filho was born in 1948. He is a practicing lawyer in Recife, Brazil, consultant for Unesco and the World Bank, and former minister of justice. He is a member of the Pernambuco Academy of Letters.